Prompt Engine Pro is an Agency App that revolutionizes prompt generation. It offers specific prompts for ChatGPT, saving time and effort. Choose a category, fill in the blanks, refine your answers, and save them in the workspace.
With an in-built teleprompter, you can even shoot videos quickly. It covers various domains like email marketing, copywriting, affiliate marketing, and more.
Explore the incredible features of this must-have app:
♦ Over 10,000 Ready-Made Prompts
No need to rack your brains for ideas. Just use our professionally crafted, tested and proven prompts that you can easily customize.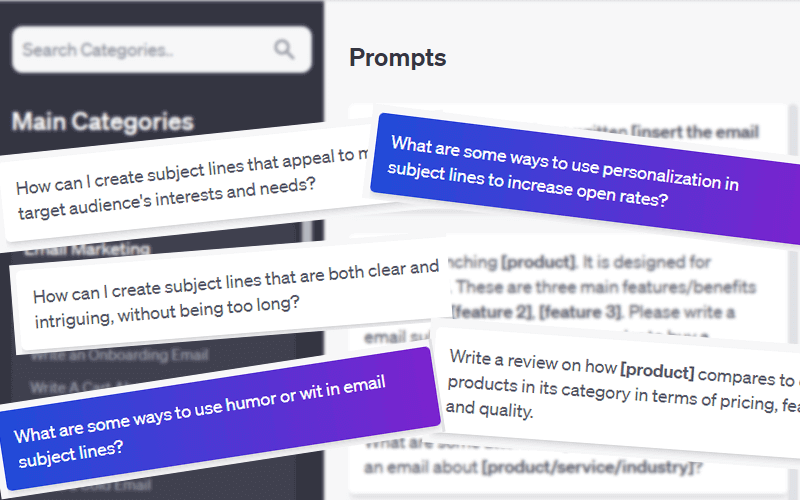 ♦ Prompts for 20+ Profitable Niches
Whether you're into email marketing, affiliate marketing, ecommerce, SEO or any other niche, we have the perfect prompts for you. Just pick your niche and get started in minutes.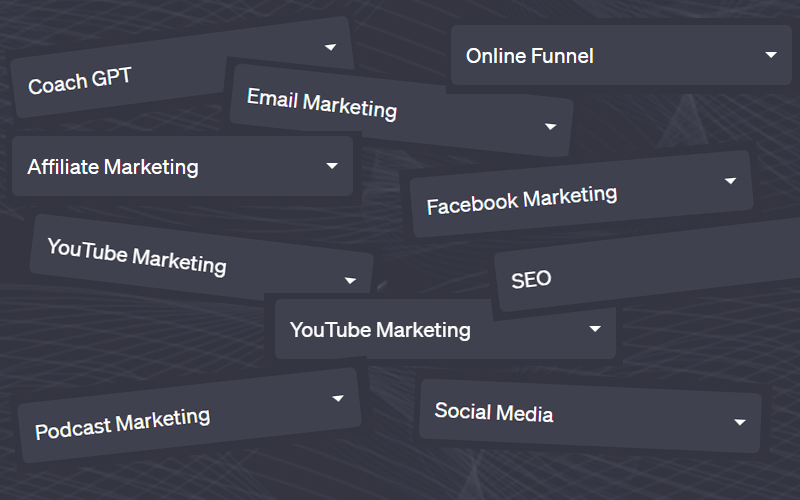 ♦ Sub-niches for laser-focused content
Want to target a specific segment of your audience? No problem. We have hundreds of sub-niches to help you create content that resonates with your ideal customers.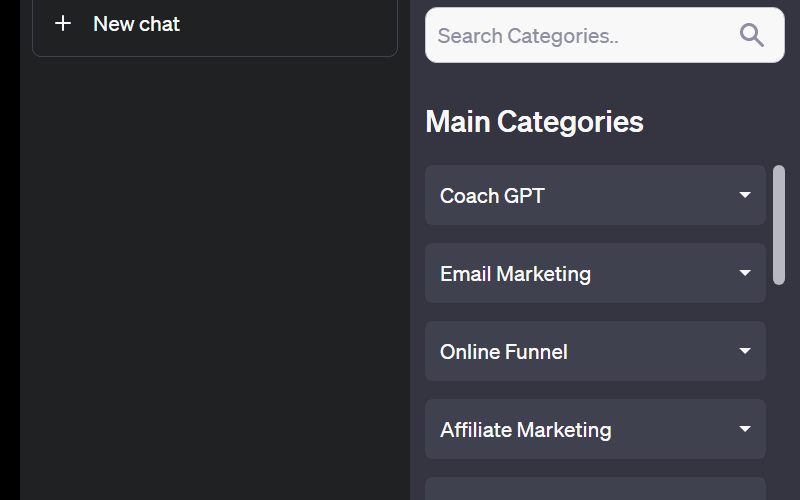 ♦ Fill-in-the-Blanks Format for Prompts
Simply choose a prompt that suits your needs and fill in the blanks with your product or service details. You'll get engaging and effective content in no time.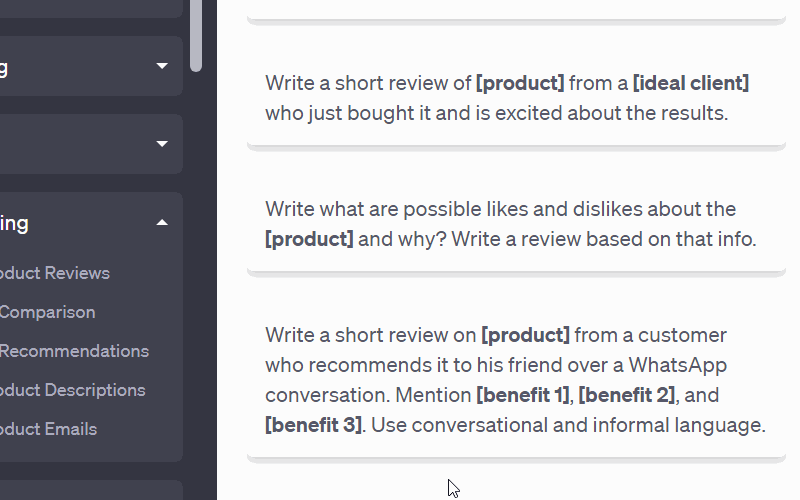 ♦ Prompts in 5 Popular Languages
Don't want to write in English? We've got you covered. You can choose from Spanish, French, German and Italian. The app will load the prompts in your preferred language and you can create content with ease.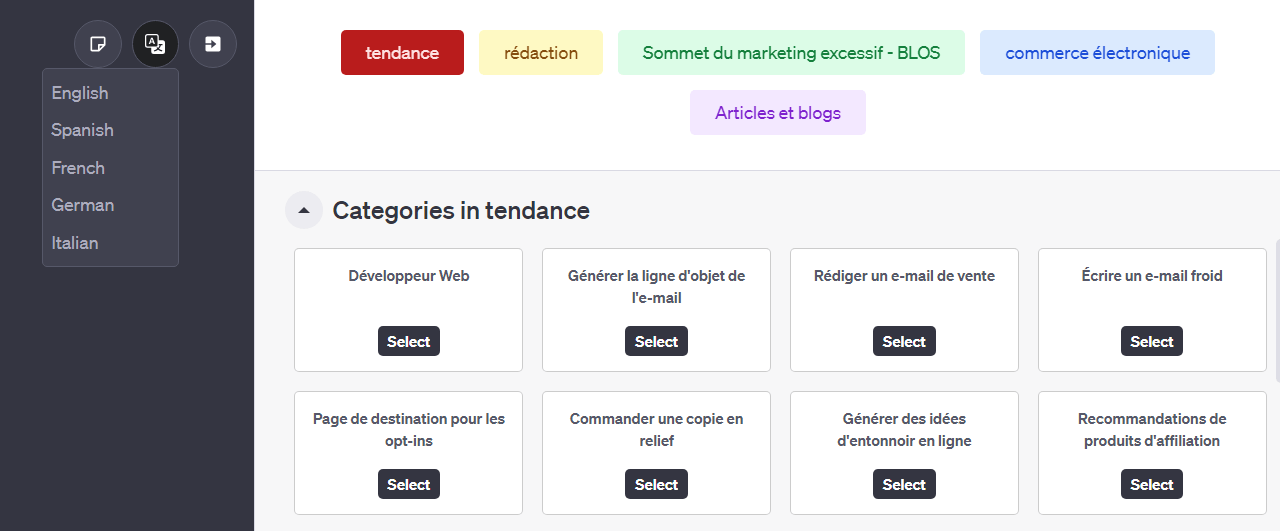 ♦ Refinement Options
Want to control the length and type of your content? You can do that too. You can specify how many words you want and what kind of content you need, such as a letter, an email, a story and more.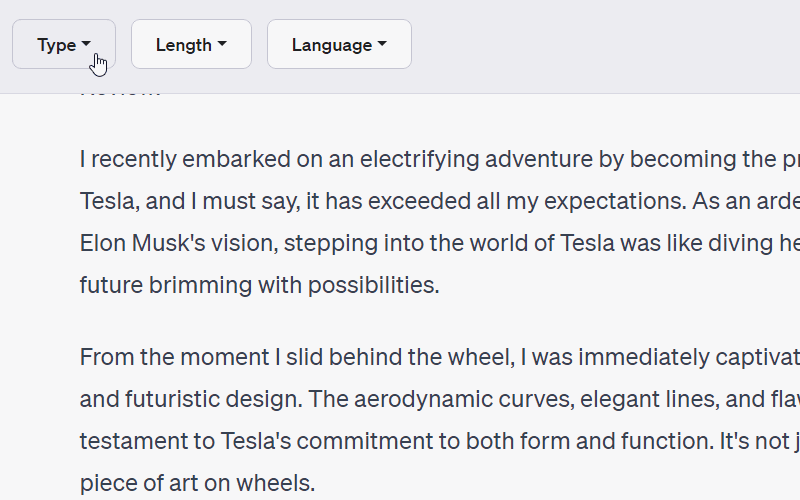 ♦ Workspace to Store your Conversations
Keep your work organized and accessible for different clients in separate workspaces.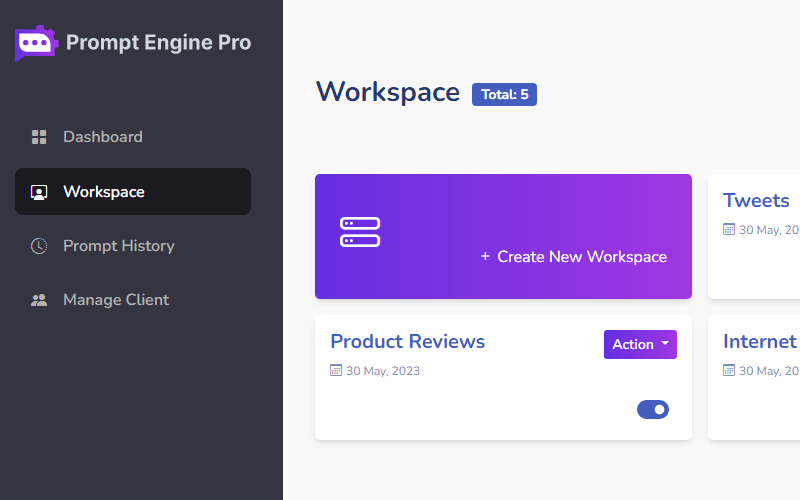 ♦ Save History
Never lose your work again. You can save all your searches in the backend in specific workspaces.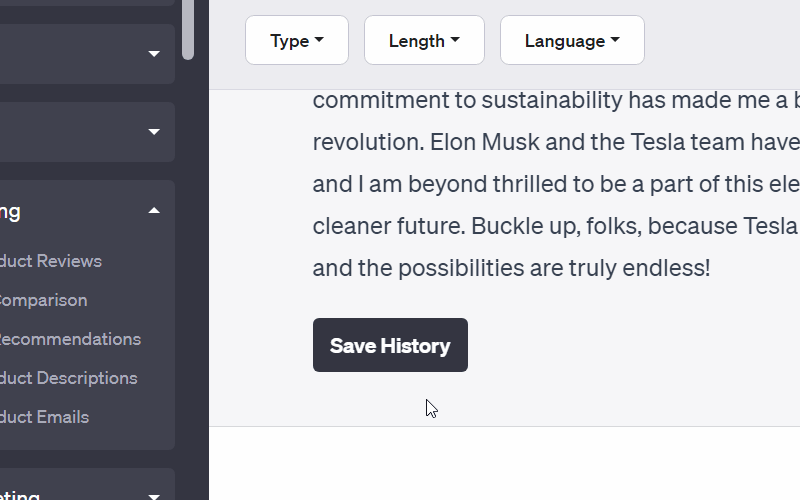 ♦ Easily Create Notes From The Chat Response
Want to save some text from the chat response? Just select it and add it to a workspace using the Add To Workbook option. You can add as much text as you want and edit it later in your workspace.
  ♦ Easy Access to Trending Categories & Popular Niches
Don't waste time browsing through the main directory of prompts. You can quickly access the prompts for the hottest categories and niches with one click.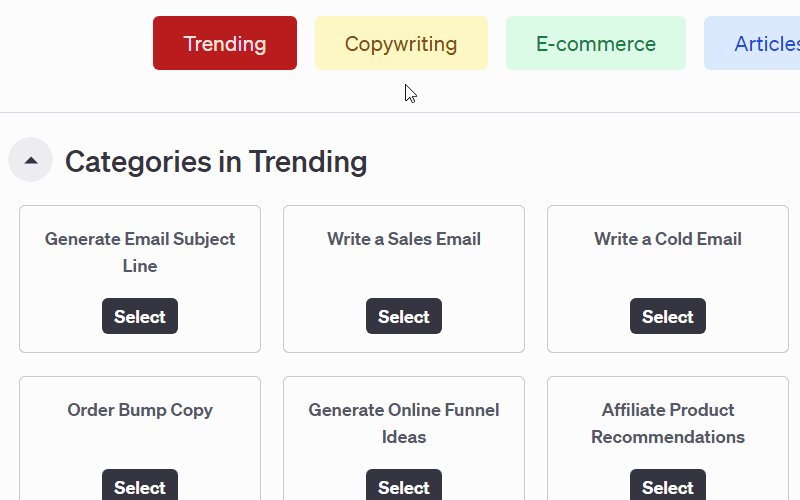 ♦ Record Videos using in-built TelePrompter
How about turning your content into videos? You can do that with our in-built teleprompter. You can use the AI-generated content and record videos on any device. Then you can download and use them anywhere you want.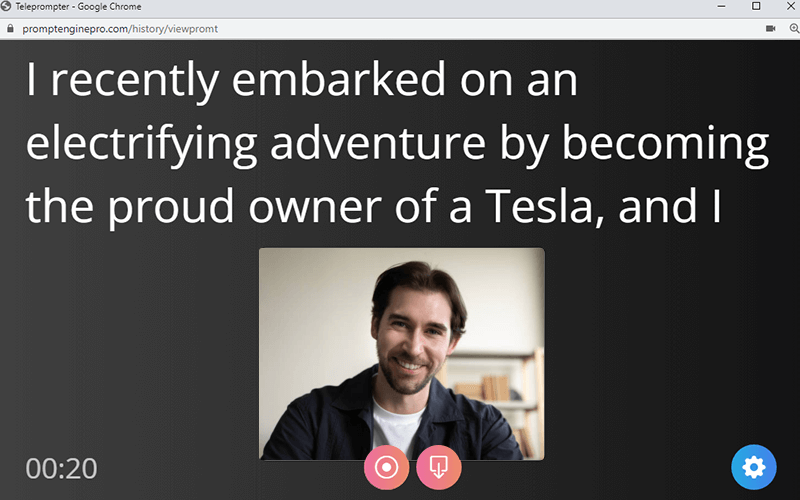 ♦ Text Editor to customize your content given by AI
Before recording the video, you can tweak the text given by AI using the text editor. You can also enable Right to Left Text direction if you need it.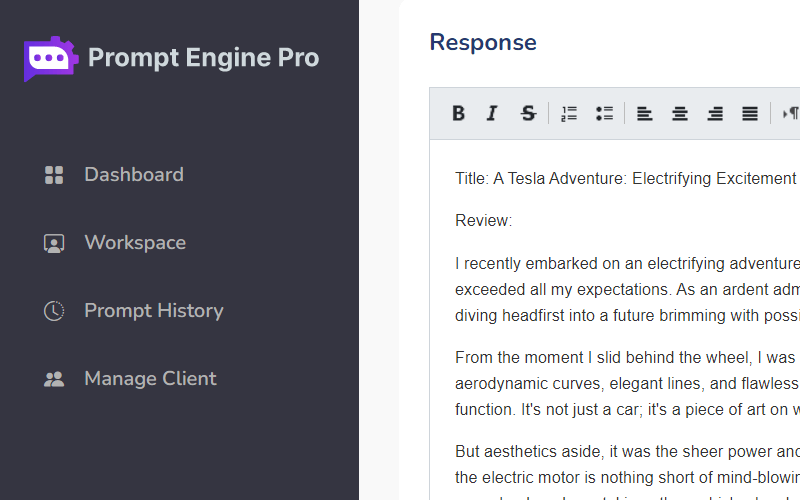 ♦ Analytics
Get detailed analytics of your prompts response history and see how well they perform.
♦ Prompts Localization
Get your chat response in any language you want and reach a global audience.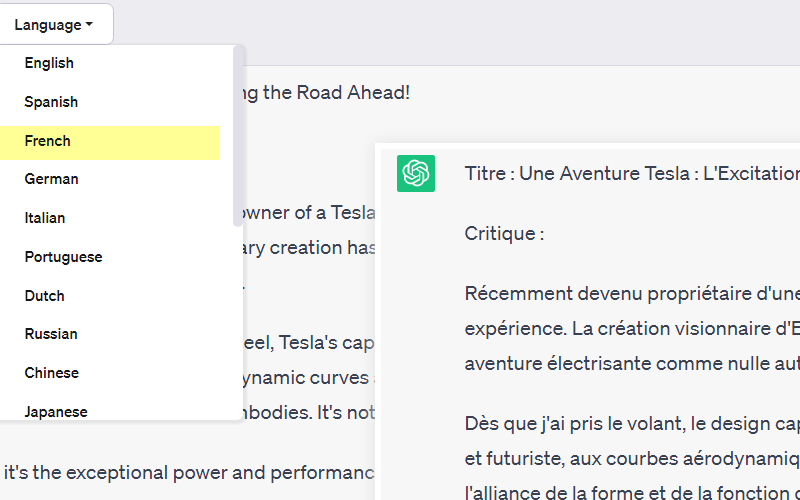 ♦ Commercial Rights
Use the app to serve your clients and charge them for your services.
♦ Agency Rights
Create client accounts and let them access the extension and specific workspaces.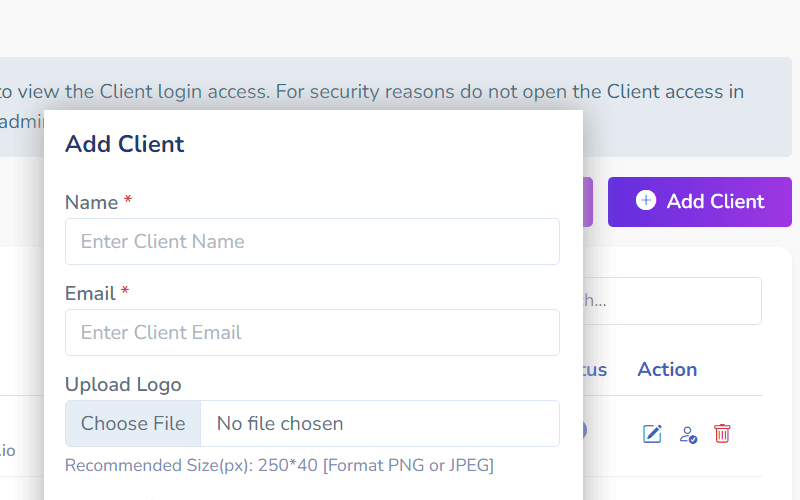 ♦ Chrome Extension
The prompts appear as an overlay inside of ChatGPT with a simple chrome extension that you can install in seconds. Just connect it with your backend by copying and pasting your unique API key.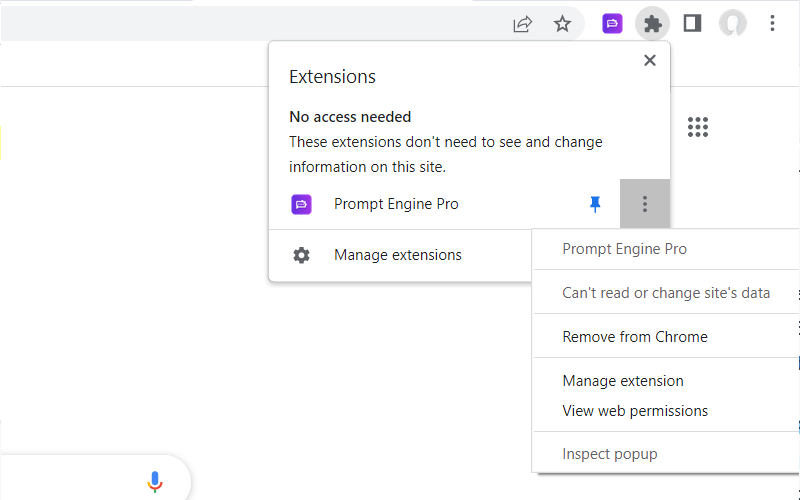 How Does It Work?
PLEASE WATCH MORE IN THIS DEMO VIDEO
How Much Does It Cost? 
GET PROMPT ENGINE

PRO COMMERCIAL + ADVANCED EDITION UPGRADE

FOR ONLY

 $29  

Commercial Features:

10000+ DFY Prompts

20+ Income Generating Prompt Categories

100+ Sub categories to get laser Targeted Results

Easy to customize fill in the blanks format for Prompts

Prompts in 5 Language

Save Prompts in the backend and organize in workspaces (100 Workspace)

Save interactions and retrieve anytime you want (10000 History / Workspace)

Quickly create notes from Chat Response

Refinement options to Refine your results (Length & Type)

Easy Access to Trending & Frequently used Categories

Record Videos Using in-built Teleprompter

Text Editor to customize the content provided by AI

Prompts Language Localization

Chrome Extension

Commercial Rights

Agency Rights

Advanced Features:

Unlimited Workspace

Unlimited Prompt History

Advanced Prompt Refinement

Export Response as a PDF

Add Custom Prompts

Adjust Teleprompter Scroll Speed

Ability to mirror script while recording

Ability to customize Video Script Text