Your site is getting traffic, thanks to your exciting content and savvy social media strategies.
But the hard part is getting visitors to come back, since apparently forcing them to make your URL their homepage is "illegal." ("Hey, if Apple could force that U2 album on us…")
Looking to boost subscriptions, unlock the power of automated push campaigns, and quickly target your content to different segments?
Time to get Gravitec.net.
TL;DR
Encourage visitors to subscribe with customized prompts, then use analytics to maximize effectiveness
Alternative to: OneSignal
Automatically target content to different subscriber segments based on their interests
Best for: News sites, bloggers, and content creators who want to boost subscribers through smart push campaigns
Gravitec.net is a smart web push service that lets you boost subscribers through customizable prompts and automatically target your content to the right audience.
Gravitec.net gives you all the options you need to make an impression with your permissions prompt.
You can choose when and where to show the notifications permissions prompt, plus add your own text to give visitors the little boost of encouragement they need (i.e. witty references to The Office).
All permission prompts meet Google's requirements for how to properly interact with users, increasing both UX and subscription rates.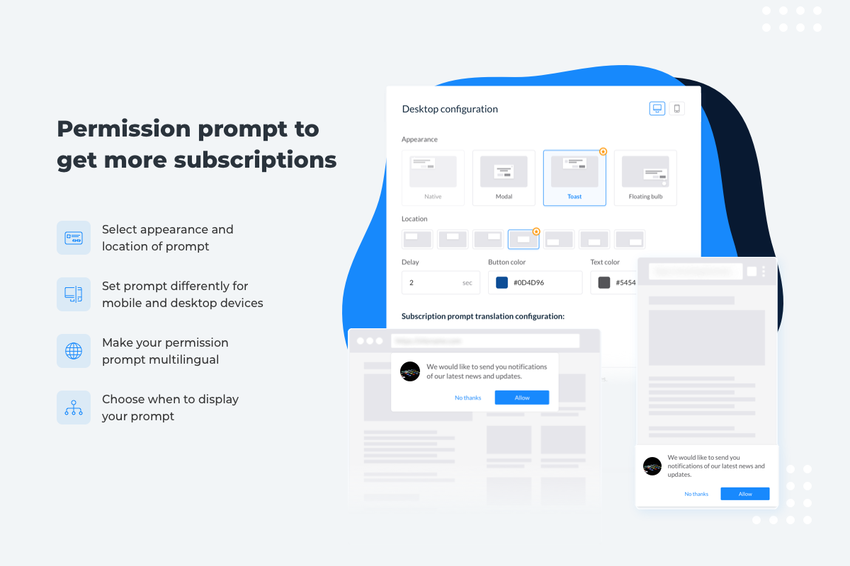 Choose where and when permission prompts appear, plus what they say!
Get ready to reimagine the notification bell.
The bell widget has three options, letting people resubscribe, see their notification history, and choose subscription categories from one place.
Now you can boost subscription rates and clicks on notifications.
When a subscriber chooses a news category, they're automatically assigned a segment to give you insight into users' interests.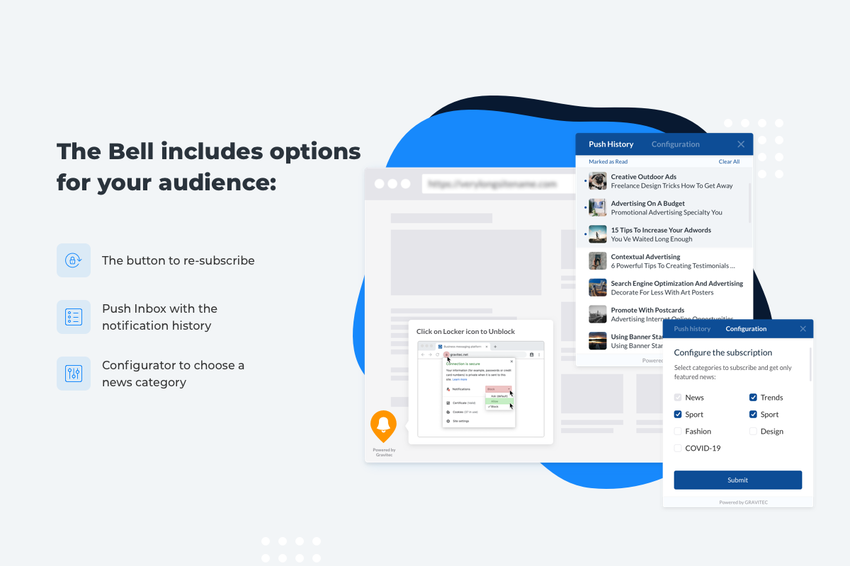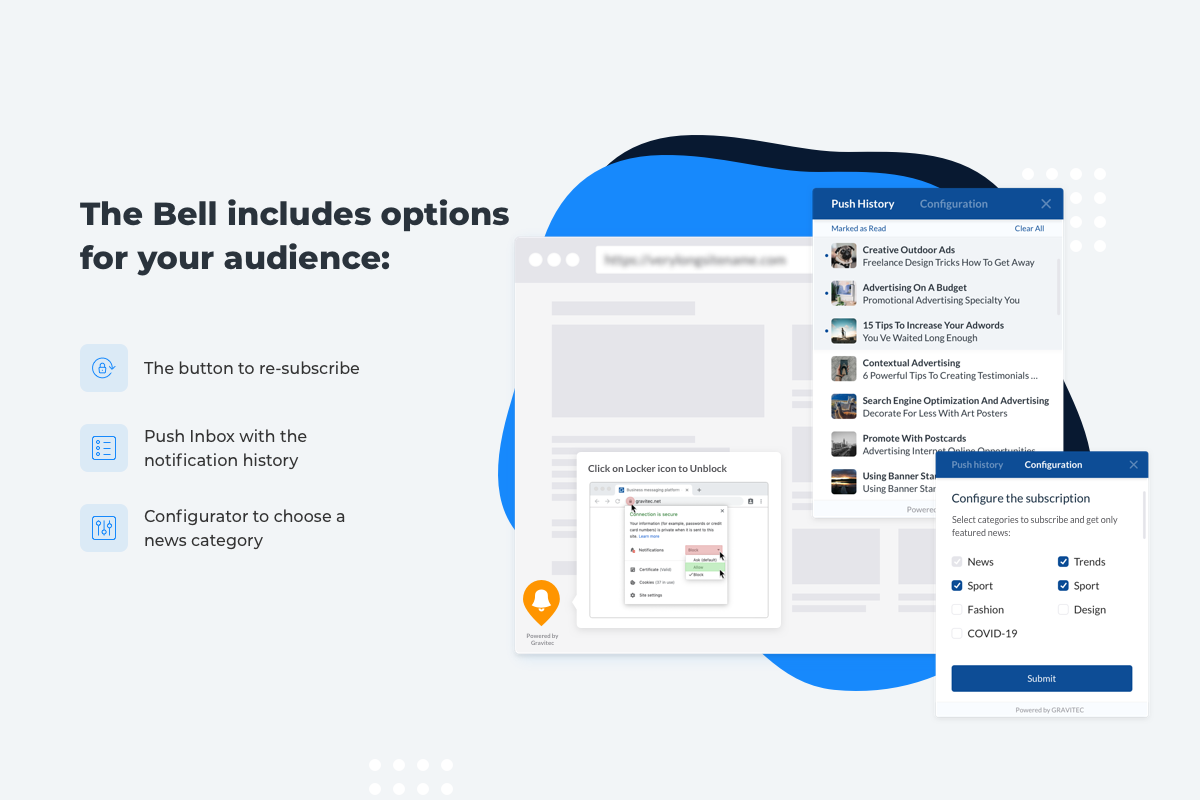 The bell widget lets people subscribe, see notifications, and choose subscription categories!
The basic segmentation information is pulled from a subscriber's browser.
You can now target users by operating system, country, city, language, and browser for more effective campaigns.
But Gravitec.net takes it a step farther with advanced segmentation options targeted to subscribers based on their interests. ("More listicles focused on 90s nostalgia… got it.")
These segments can either be automatically or manually created for maximum flexibility and engagement.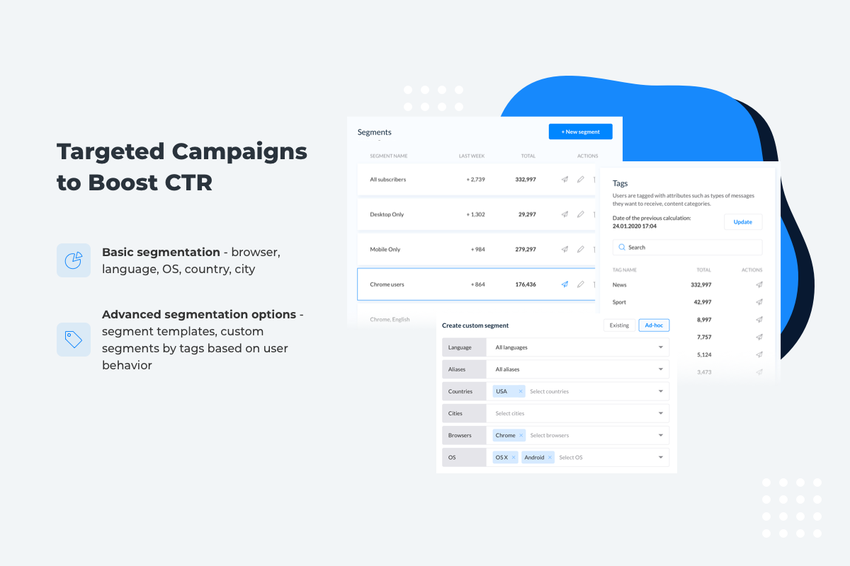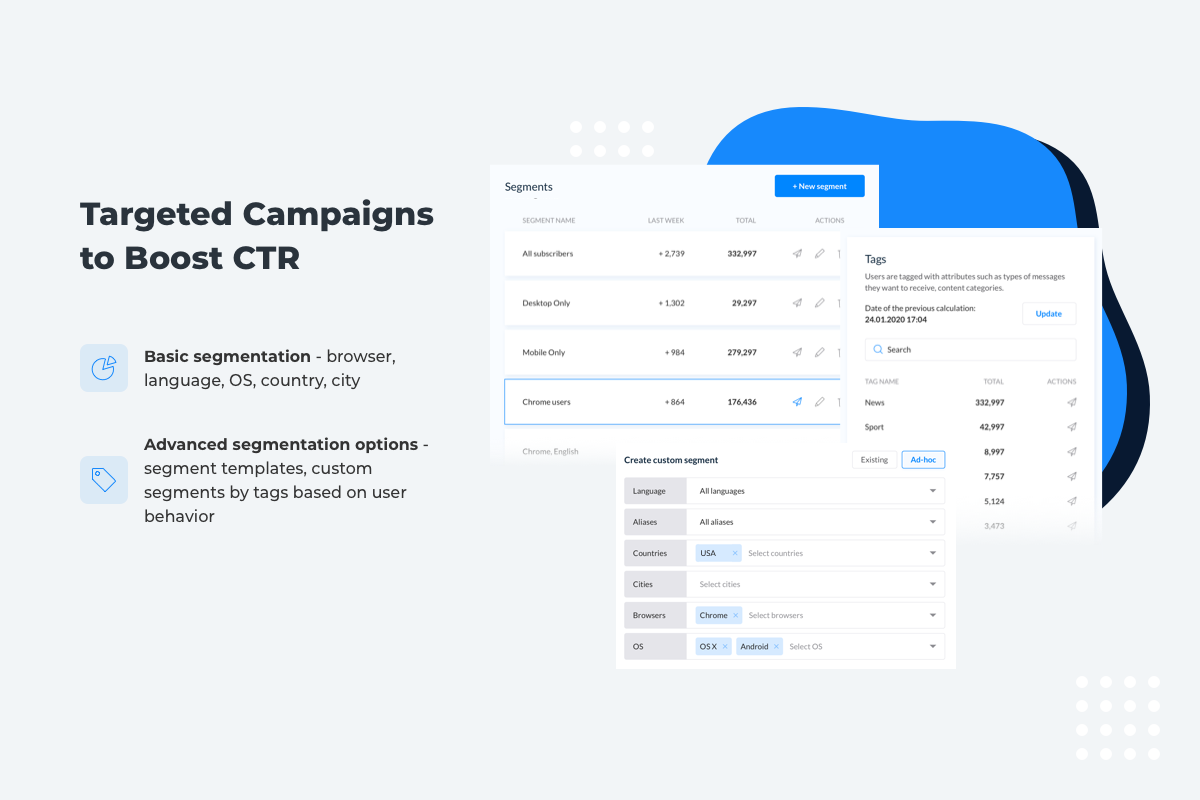 Use advanced segmentation to target subscribers both manually and automatically.
Behavior automations make sure the right content is sent to your subscribers.
With Gravitec.net, you don't need to worry about what to send or even how to create a notification—it's all done for you. (Take that, effort!)
Send automated campaigns to all of your subscribers or a specific segment.
There are four automation features in total: RSS to Push, Push Digest, Drip Campaigns, and Welcome Messages.
These campaigns are automatically compiled by pulling notification elements from the metadata of your webpages, letting you take full advantage of all the tools available to you.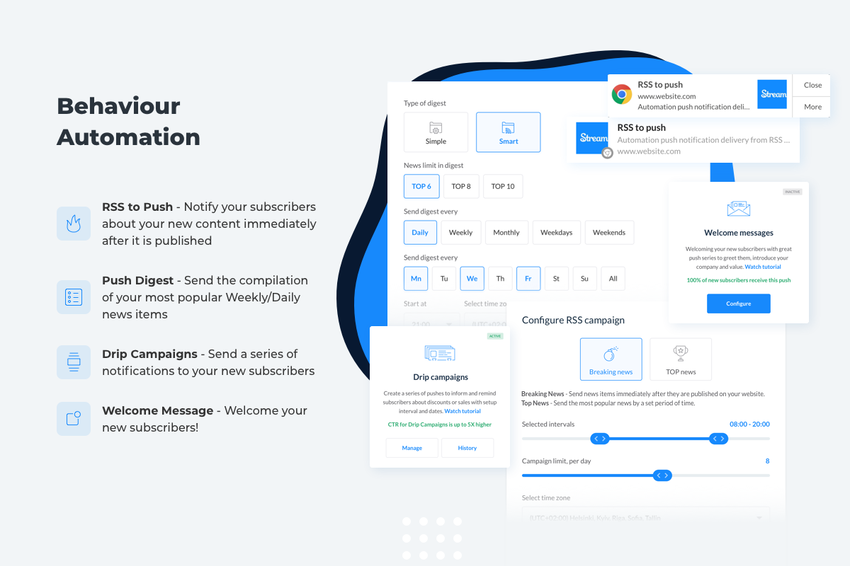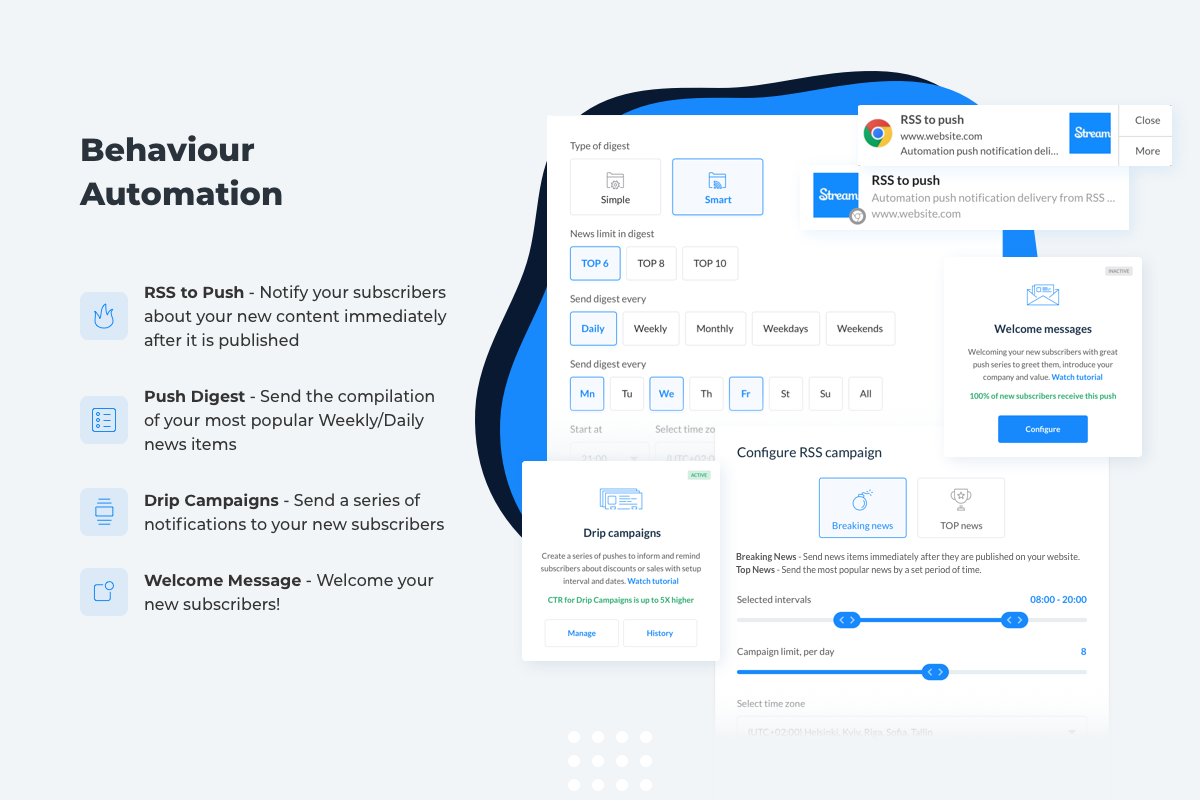 Access four automation features to easily send the right content to the right subscribers!
You'll also have access to detailed analytics to make sure everything is going smoothly.
You can discover how subscribers interact with campaigns, how many subscriptions you've generated, how successful your past campaigns have been, and more.
And of course, all your data is arranged in clear charts and overviews for easy viewing.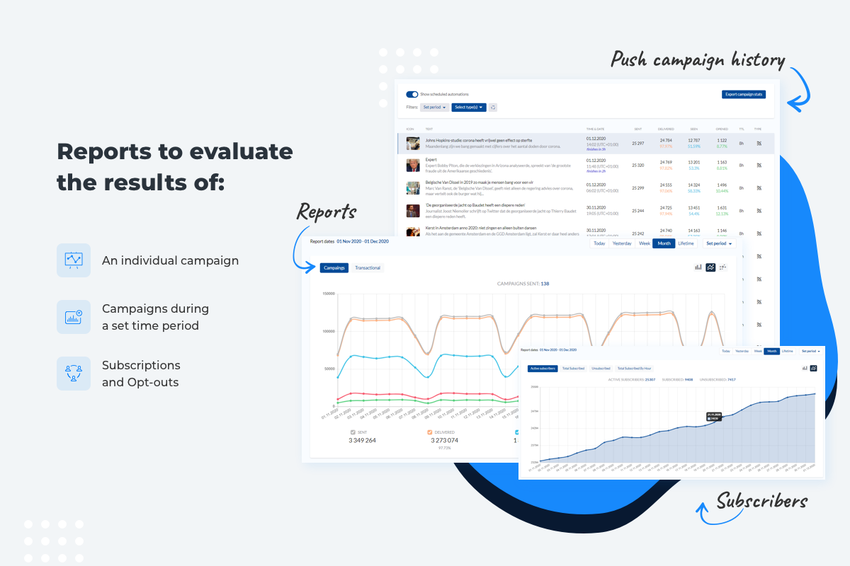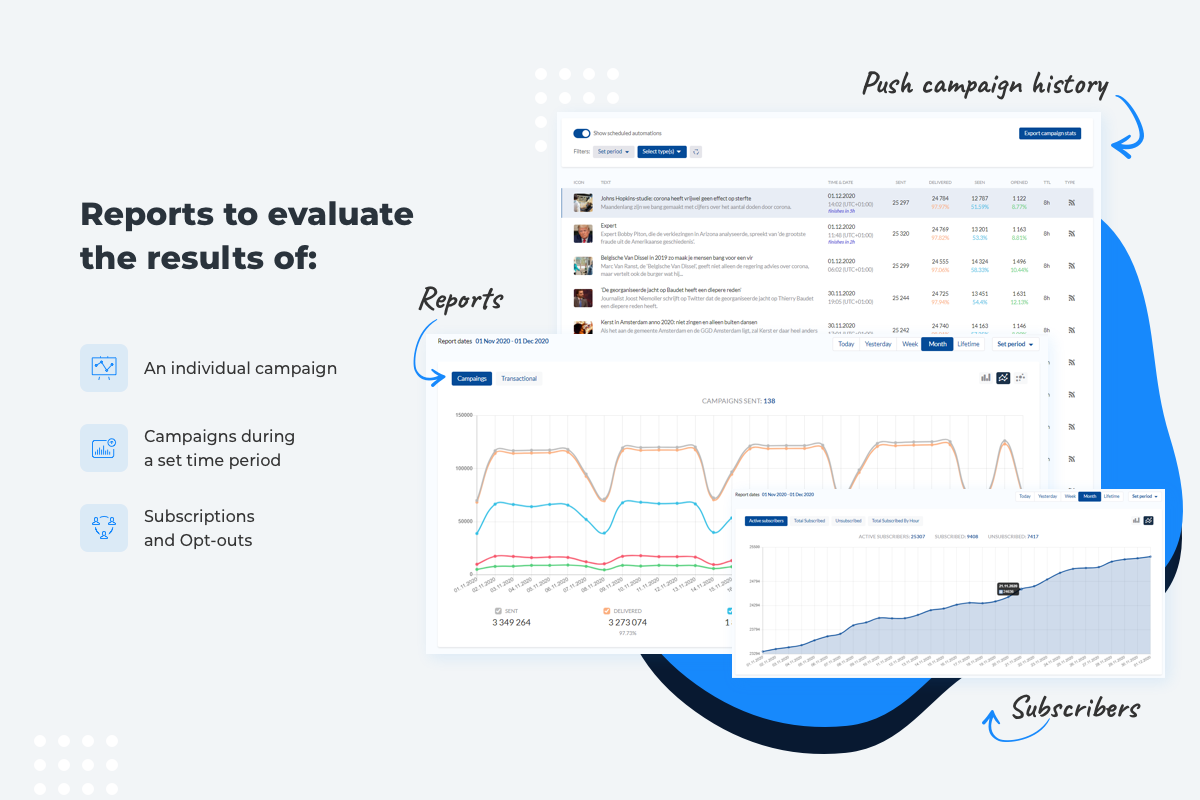 Detailed analytics show you how effective your campaigns are, from subscriptions generated to success of past campaigns.
Your website is a tasty buffet of great content, and you want to make sure people keep coming back for more. ("All-you-can-eat hot takes!")
Gravitec.net gives you automated prompts and push campaigns, a versatile bell widget, plus easy audience segmentation to turn visitors into engaged subscribers.
So make sure your site has more pull than ever.
Get lifetime access to Gravitec.net today!